Home Inspections Chicago – Donahue Home Inspections – 773.908.4362
Welcome to Donahue Home Inspections – We are a premiere source of professional Home and property Inspections Chicago. We also perform radon, water and mold testing services.
The purchase of a home – whether it is for the first time or you have been through the experience multiple times already – is obviously a major decision and a significant investment. In fact, for many people it is the largest investment they will probably ever make, which means it is critical for any potential buyer to take a close look at everything they possibly can when it comes to the condition of things like a home's plumbing, roofing, heating and air conditioning, siding, ventilation, electrical wiring, large appliances, doors, windows and much more.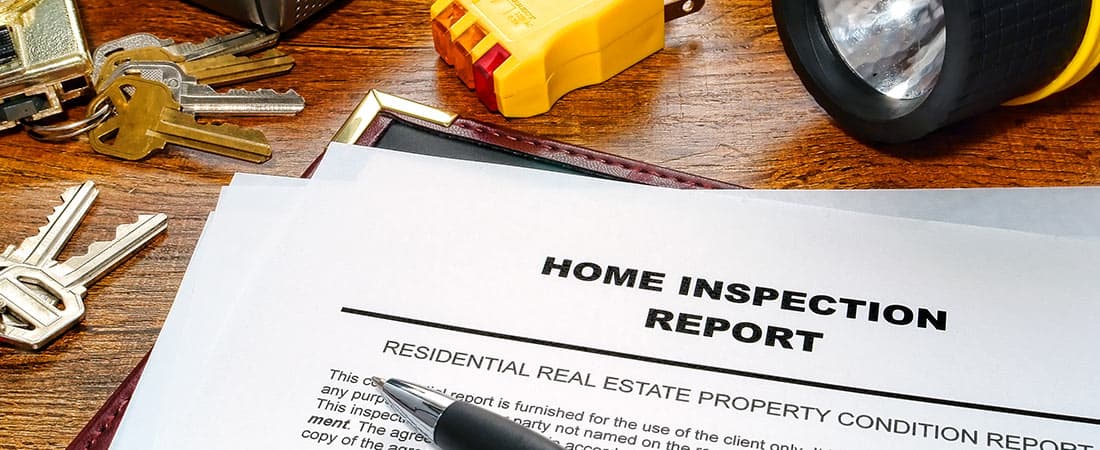 Home Inspections Chicago
When we perform Home Inspections Chicago, our customers are always welcome to accompany us while we proceed through each step. It's a great way for a prospective buyer to become more familiar with a residential property and understand the role of a home's major components. We encourage our valued clients to be informed about what inspectors look for and what they may discover. During Home Inspections Chicago, it is not unusual for us to note practical maintenance suggestions and perhaps suggest improvements or alterations that could maintain proper working condition.
While the amount of time Home Inspections Chicago can take depends on things like size and structural condition, it will typically require around two to three hours to complete. The results of the process are detailed in a report, which will list any concerns our inspector may have with the property.
At Donahue, our Home Inspections Chicago are simply an honest and accurate evaluation of a residential property presented in a clear, understandable report. Basically, our inspections help our customers make sound choices based upon solid information.
Once you have received a Home Inspections Chicago report, the next step is to consider if there are any
significant matters to address such as structural faults or plumbing problems. Some buyers prefer to perform fairly minor fixes on their own. For matters that may be more substantial – like a roof that's sustained weather damage or a foundation that displays signs of leaks – you might want to talk with your Realtor. Alternatively, you might want to inquire if the seller could pay for repairs or credit the estimated amount to perform the repairs or replacements at closing.
Why take a chance on the purchase of a home that has not been through professional Home Inspections Chicago? Get in touch with Donahue Home Inspections at 773.908.4362.
Below are some helpful answers to FAQs you may have about Home Inspections Chicago:
What exactly is involved with a home inspection?
Home Inspections Chicago are a neutral visual assessment of the structure and relevant systems of a residence from the foundation to the roof. A conventional inspector's report will basically detail things like the condition of a home's heating and air conditioning system, electrical systems and interior plumbing,
roofing, attic and insulation, flooring, ceilings, walls, doors and windows, the basement, the foundation and structural features.
What's the benefit to having an inspection?
As we stated at the top of the page – but it bears repeating – the decision to purchase a home is a big commitment. Not only from a financial standpoint but also because of the time and emotional involvement too. In order to reduce the risk of expensive surprises and the challenges of repairs,
it's important to find out as much as possible about a recently built or an existing home before you invest in it. Professional Home Inspections Chicago are essential for identifying the need for repairs or contractor oversights, in addition to the need for routine maintenance to sustain good condition. Following an inspection, you'll understand much more about a residence which will empower you in making informed decisions.
If you currently own a home, a Home Inspections Chicago can detail problems and recommend preventive steps that will help you steer clear of expensive repairs down the road. If you're planning on selling your home, an inspection can provide you with the opportunity to perform repairs that enhance value and put your house in better condition for the real estate market.
What do inspections cost?
The fee for a conventional single-family home can vary according to location, size, age and condition. However, it is important to not allow cost to become a major issue in your decision whether or not to get an inspection. The resulting peace of mind and the practical information to be gained from Home Inspections Chicago is certainly worth the fee. At Donahue, our services are affordably priced. Simply use our convenient online form to submit your basic information and we can provide you with a no-hassle quote!
Can I do an inspection on my own?
Even longtime homeowners generally do not have the expertise and training of an experienced professional inspector. Trained inspectors are knowledgeable with the structural elements of residential construction, correct installation, preventive maintenance and safety practices. Our inspectors understand how residential systems, components and appliances are supposed to perform together – and also how they may malfunction too.
Importantly, many prospective homebuyers may find that it is hard to be fully objective and keep emotions out of their decision making process. For truly accurate reports, it is typically best to get a neutral opinion from a third-party with expertise in the practice of Home Inspections Chicago.
Is it possible for a house to "fail" an inspection?
No it's not. A professional inspection is just an assessment of the present condition of a residential structure. Note that an inspection is not an appraisal to estimate real estate market value. Nor is it a municipal inspection to verify compliance with local codes. An inspector does not issue a grade on a house, but instead simply describes its physical state and details which components and comfort systems might call for repairs or replacement.
Should I be present at a home inspection?
This is up to you. Although it is certainly not a requirement that a prospective home buyer attend an inspection, you are welcome to observe as our inspectors do their work. You'll be able to see what we look for and ask questions as you learn the condition of the home.
What happens if a Home Inspections Chicago identifies problems?
No residence is perfect. If our inspector reports some problems that call for attention, it does not automatically indicate that you should not buy the home. It does, however, let you know ahead of time what to plan for. If your budget is limited or if you don't wish to be very involved in future repairs and maintenance, this information would be helpful. If significant problems are identified, the seller might consent to making repairs.
If a house is determined to be in excellent condition, was it really necessary to have Home Inspections Chicago?
Certainly. Once you have the practical information presented in an inspection report, you will then be ready to proceed with your purchase in confidence. You will have become aware of many issues about your new house from the professional report – plus you'll have the information to use as future reference.